Contemporary Art: Land Use[d]
Date/Time: Ongoing through Friday, December 15, 2023, 5pm EST
Location: Shields Center for Visual Arts - Maslow Gallery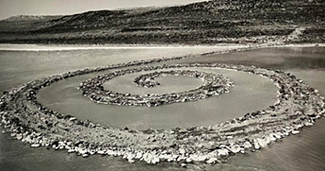 Land Use[d] is an exhibition featuring a selection of Maslow Collection artists, who employ
photography, serigraphy, painting, sculpture, text, architecture, and the body to generate commentary
and reflection on the use of land and human relationships to the planet. The opening reception is set
for Sat. Nov. 11, from 2-5 p.m. A gallery talk will take place on Sat., Nov. 11, at 2 p.m. Much of the
work displays an overarching concern for the longevity and preservation of natural ecosystems and
resources. Artists include Robert Barry, Bernd and Hilla Becher, Ant Farm, Hamish Fulton, Patricia
Johnson, Scott Kelley, Steve Poleskie, Robert Smithson, and Andy Warhol.